Post by Black PantherU on Nov 27, 2017 16:24:11 GMT -6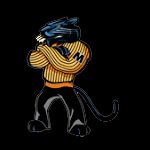 Talk to me again on Robert Morris. I just do not get that one. Enrollment of 4,000. Building a new facility but only going to seat 4,000. Low RPI rank...no baseball....football and lacrosse. I just do not get it. Steve
Sorry for taking months to respond to this.
- That enrollment is close to Butler in size. They're a private school, so small enrollment is far less of a problem than it is at public schools. Just financially, if a school has a need for an influx in cash for athletics, a private school can add $200 to tuition and have it hidden pretty well when tuition is $20k anyways. For a public school, $200 is a huge addition to a $4,000 tuition bill.
- We need to recognize that facility size in college basketball needs to be reassessed. By that I mean that we need to understand that because of the era of streaming sports, casual fans are far more likely to stay home and put the game on ESPN3 than go downtown to watch our games. Once we recognize that fact, the size of the facility is less of a problem - even less so if you think of selling tickets. Do we want to put 8,000 in the Arena every game? Absolutely. Is that possible for 95% of our games? Not at this point. Sustained success of several NCAA Tournament appearances in a row is the only way I see us ever reaching the ~5,000 per game attendance in the mid-aughts. For Robert Morris, 4,000 might be too big. And that's OKAY! The fan experience should be paramount, and that means making it a crazy atmosphere. Having a crazy atmosphere means making it a tough ticket. If I could snap my fingers and make Panther Arena 5,000-6,000 seats, I would do it in a heartbeat. In a heartbeat.
- Their low RPI the last couple seasons is an aberration. Andy Toole has had them winning for most of his tenure, but they're one of the schools that has been hit hardest by the transfer epidemic. The Horizon League would be a safer (although not safe) home for RMU in keeping its players, as the Horizon League has had several NBA players get in from conference schools - and some transfers to high-majors that haven't found more individual success by moving.
- The sports are only a concern if it seriously inhibits spending in men's basketball. RMU spends more than Oakland, GB, IUPUI and YSU in men's basketball.
Long story short? RMU is next to the geographical footprint and has been successful in college basketball. I'm with Big DWSU, who put together a very good argument for adding Grand Canyon and NMSU. UMKC would be an awful add - there's literally nothing about them that would make for a smart addition. Fort Wayne and Denver would be better adds for the Horizon League than UMKC, and I don't want them either.