Post by Black PantherU on Mar 16, 2018 17:42:28 GMT -6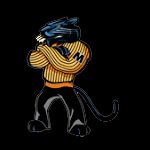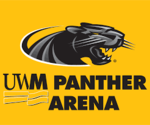 n urban cities anyways
. It's Zimmerman building it, not UWM.
FIFY.
Fan attendance (or the lack of it) aside, just going to practice there will cost the players an extra hour and a half a day in lost commuting time.
Mark it down as just another sad failure of the Braun administration.
This actually is not the case. College baseball draws well at several schools down south. When we went to Arkansas when I was in school, it was late Feb/early March and there were about 3,000 fans at the game. It was fun, but it was chilly - only in the high 40's/low 50's or so. The guy sitting next to us said "Sorry you had to come when it just snowed the other day, we usually get about double this crowd but folks are probably just watching it on TV at home." Blew me away.
I don't look at this as a bad thing. There was no place on campus to build a stadium (at least not a place where we wouldn't want to build something else instead). Even if we built a palace at the Hank, no one would come.
At the Rock, however, we're going to be playing right over by where the Panthers recruit - Oak Creek, Franklin, Greendale, Greenfield, Muskego, Burlington, Waterford, these are all suburbs and towns that will be served by the team going straight out there to them.
I look at it like Innovation Park. Would I prefer it to be part of the main campus? Absolutely. But failing that, we should pitch it as outreach to a side of the city that doesn't often get to feel engagement with the university. With the ability to spread out and tailgate, the university could even use a few games (more likely one) and set it up as an opportunity to get alumni together.
This isn't a bad thing. I mean, don't give Braun credit - this is all Zimmerman - but I wouldn't call it a failure of Braun's either. That's just disingenuous.
And let's get real about the travel time. Google puts the travel time right now from the Klotsche to the Hank at 12 minutes, from the Klotsche to the Rock at 29 minutes - don't forget its not just 76th and Rawson, but it's also right where Loomis crosses, so people coming from campus can get to the Rock by taking 43 to the Mitchell interchange, over to Loomis and straight there with minimal stoplights.
During a high traffic time, the travel ranges between 26 and 40 minutes one way, and to the Hank at the same high traffic time it's 12-16 minutes. Closer? Yeah. A huge bomb for the program and more evidence that Braun should be canned? Not at all.
We don't need any more evidence. We didn't need any more evidence two years ago. She's piling it up elsewhere, though. Just not in baseball.