Post by Black PantherU on May 29, 2013 10:28:58 GMT -6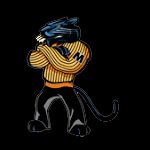 For those who haven't been paying attention, this program is just coming out of its dark ages (The Jon Coleman/Chris Whalley years). This sport needs to be shepherded for the day when college soccer is a major deal in this country.
Agreed. I'd love to see the seating at Englemann redone to expand capacity, comfort, and experience. This field is a gem and the men's program is likely headed back to where it belongs. Why not invest in one of the best things we have going for us (after already investing in a world-class field along with lights)? Soccer is only going to get bigger.
As much as I personally love baseball, we know that baseball will never be a nationally prominent program. We don't have the money to build a domed stadium. For that sport, I think the most important thing is to get them a FieldTurf field - that move alone would have eliminated 6-8 of our rainouts this year, and would limit future rainouts to those during games where it's actually raining. The beauty of FieldTurf is that it dries in under an hour, so as long as first pitch is an hour after the rain stops, it's gold. After that, putting in some decent stands and perhaps a nicer "Panther Lounge" can be done fairly cheap. We won't spend what UIC is spending on their stadium, but we can vastly improve the Hank with just a couple million.
It's different for soccer. There are more pro soccer players than pro football players. They make a higher average salary; the MLS average is growing ever higher as well, giving athletes a viable domestic option in that sport. MLS averages more than the NBA and NHL in attendance. The average pro soccer player career is several years longer than the average pro football career, and the sport generally leaves no lasting physical damage - pro football's average career is 3 1/2 years, and 3 years after retirement most players are broke. They are also saddled with bad head injuries that we are learning more and more about by the day. Essentially what I'm saying is that soccer is on the rise in America, and it's on the decline in football - or, will be on the decline in the near future.
We don't play football, and that's okay - when you see down the road what will happen to all these schools investing hundreds of millions in the sport, you see how it's even better than okay.
We do play soccer, and until the last bunch of years we were one of the national elite. I would say that while baseball can get us more notoriety in the present - I know of a few people who wore Panther gear these past couple weeks who got a "How about that baseball team?" from random strangers - the long term possibilities of this school having a second revenue sport, a second flagship sport, are in the sport we've always been good at - soccer.
Engelmann Stadium is a gorgeous home for the sport, but no one can argue the fact that it needs severe upgrades if it is going to be the home of a big-time program. From the northwest corner at Cunningham Hall all the way around to the southern edge up against the Chemistry building should be enclosed by a stadium. The drawings exist, and they are phenomenal. If I can get a couple snapshots of them I will.
The truth is, Engelmann Field is the one "gem" we have. There is absolutely no reason it shouldn't get the king's treatment.
This is something we can do to vastly improve our program without having to add a new sport or anything crazy like that. It's also a fall outdoor sport, the kind that carries the romance of college football at a smaller size.
I just think bringing soccer to the front, behind basketball, is the way we're going to make ourselves better. If we invest in the program, once soccer is a much larger sport in 10-15 years, we're going to reap the benefits of being better than Marquette and Wisconsin. You think it's an accident that Indiana and Akron have spent so much improving their programs? When it's all said and done, and football falls off its pedestal, Indiana is going to own the Big Ten and Akron is going to be better than Ohio State in a sport that matters greatly.
Don't be surprised in 25 years to see many soccer teams playing in 15,000-seat stadiums.